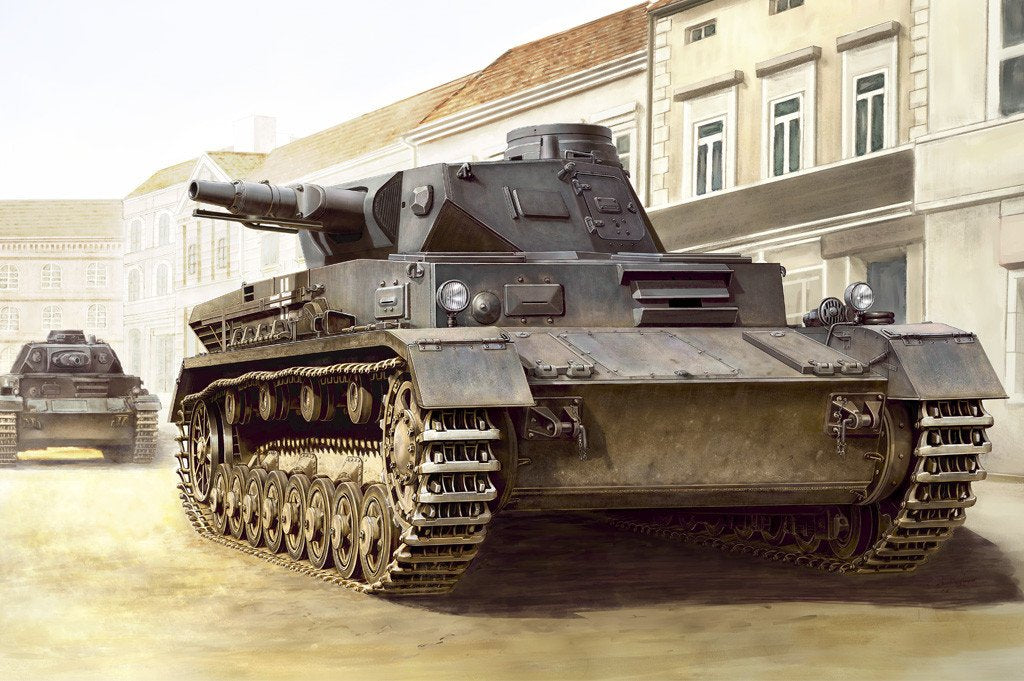 Hobby Boss 1/35 Panzerspahwagen IV AUSF.C Kit
This Product Usually Ships In 2-3 Business Days
HBB-80130
---
Former Trident Kit
The "Panzerkampfwagen IV" was developed as a 20-ton class medium support tank by Krupp-Grusion and over 12,000 units of "Pz.Kpfw. IV" were produced from October 1937 to the end of the war as a prime tank.
Panzerkampfwagen IV Ausf.C were produced using (3.Serie/B.W.) Fgst.Nr.80301 – 80440. As with the Ausf.A through E were armed with a short 7.5cm tank gun and MG34 in the turret. In the Ausf.B and C, a vision port and a pistol port replaced the machine gun and its ball mount in the superstructure front plate. The superstructure front plate was made from a single straight plate with the driver's visor, radio operator's visor in the same flat plane. An outer armored mantle was bolted to the turret front plate of the Ausf.B & C, over the internal gun mantle, covering the gaps between the internal gun mantle and the front wall of the turret.
Only 134 of Panzerkampfwagen IV Ausf.C were completed from October 1938 to August 1939. In August 1939, six of the 3.Serie/B.W. chassis assembled and conversion to bridge-laying tanks.
---
Share this Product
---
More from this collection